How To Setup And Install Your Infrared Sauna
Installing your Good Health Saunas' infrared sauna is easier than it may seem. Feel free to watch the installation tutorial videos, or read and view the step-by-step instructions (with photos) listed below. And, if you have any questions about installation, please don't hesitate to contact us.
Directions For Your Infrared Sauna Installation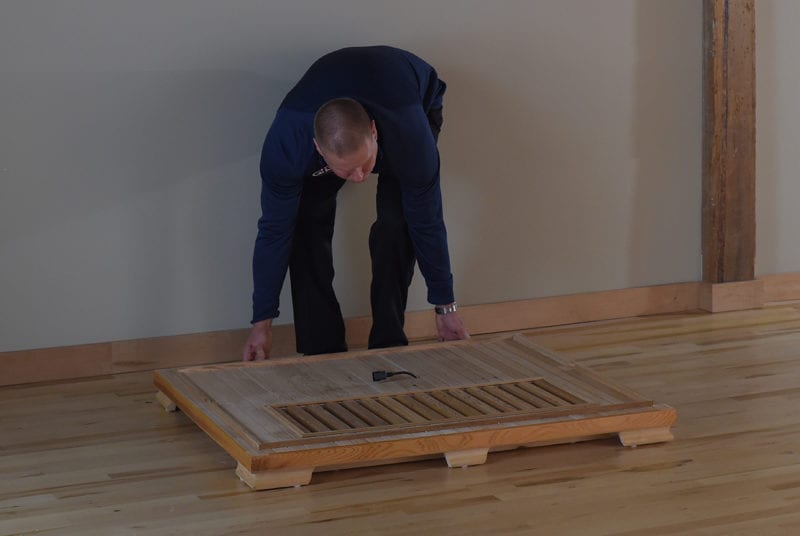 Step 1
Choose a location to enjoy the sauna. Place the base on the floor of chosen location.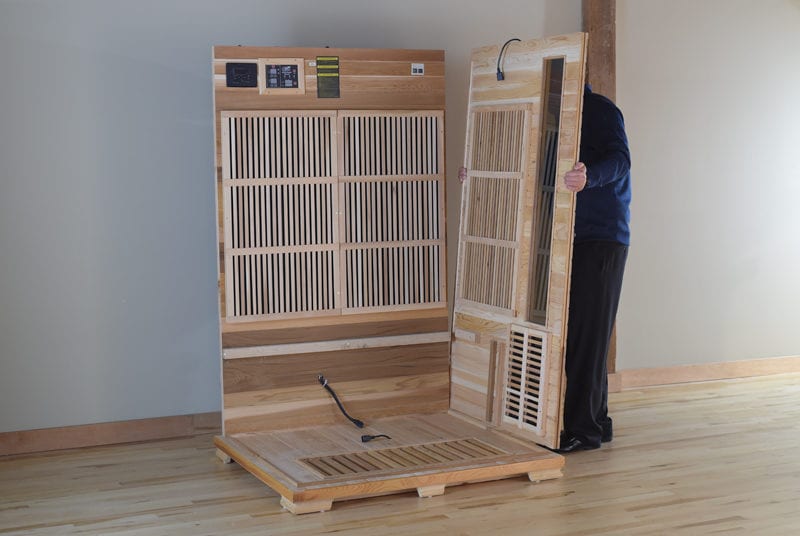 Step 2
Insert back panel onto the base and have someone hold it in place while you insert side panel. Insert the left side window panel. Make sure the tongs and grooves are well inserted into one another. Fasten the outside buckle.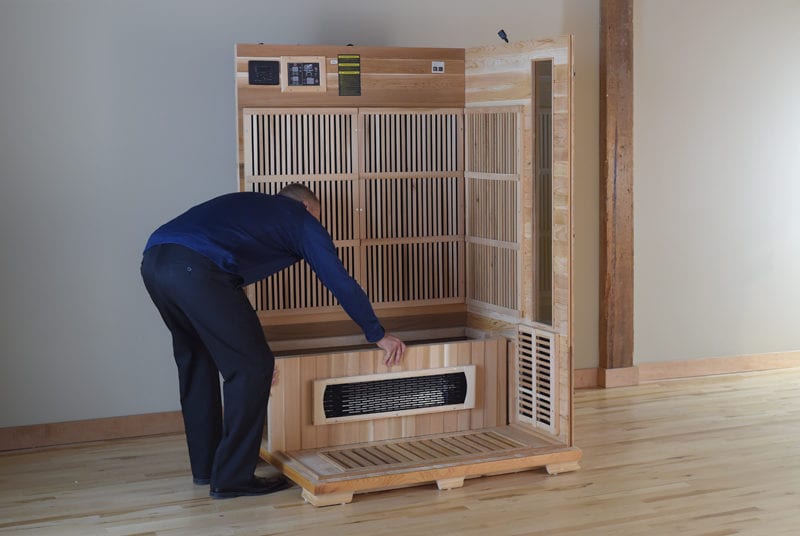 Step 3
Slide in the lower part of bench. Connect lower part of bench & make sure all connections are secure.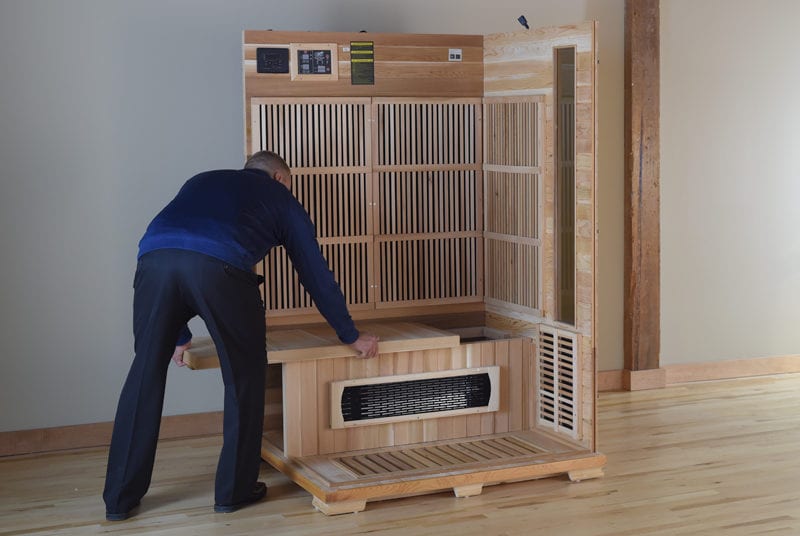 Step 4
Slide top part of bench completely and securely into place.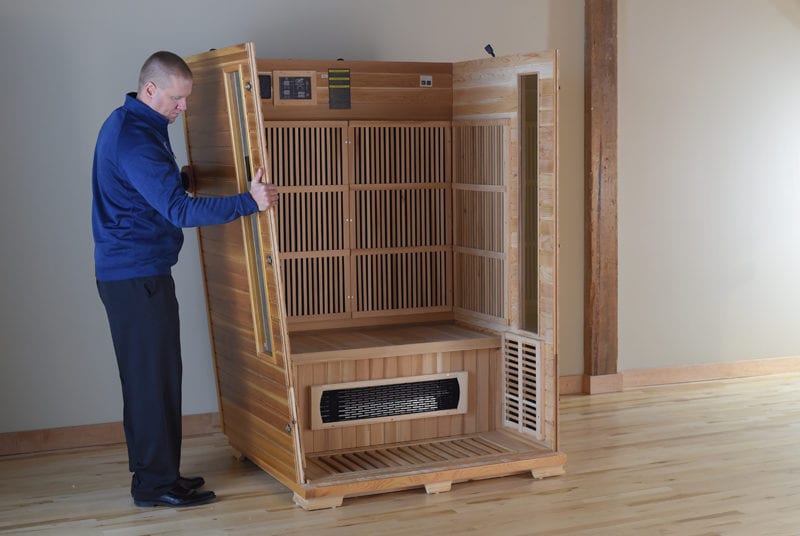 Step 5
Insert right side window panel. Once again, make sure tongs and grooves are well inserted into back panel.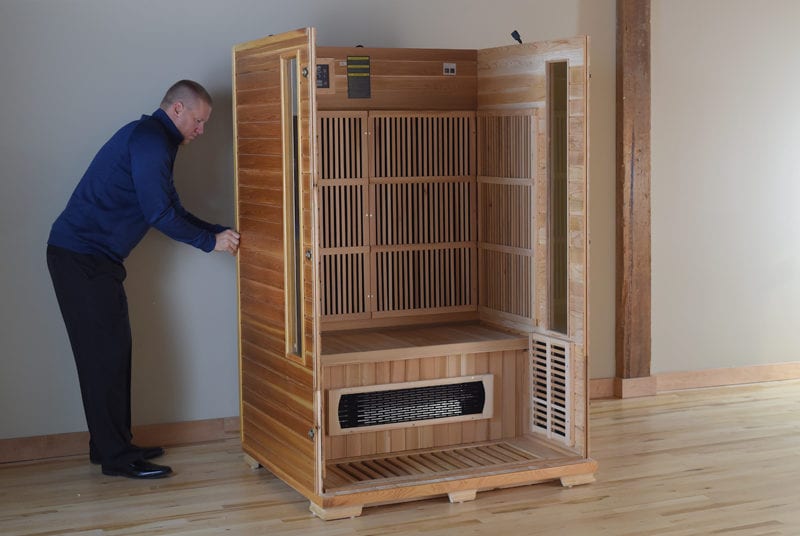 Step 6
Fasten the outside buckles on the sauna.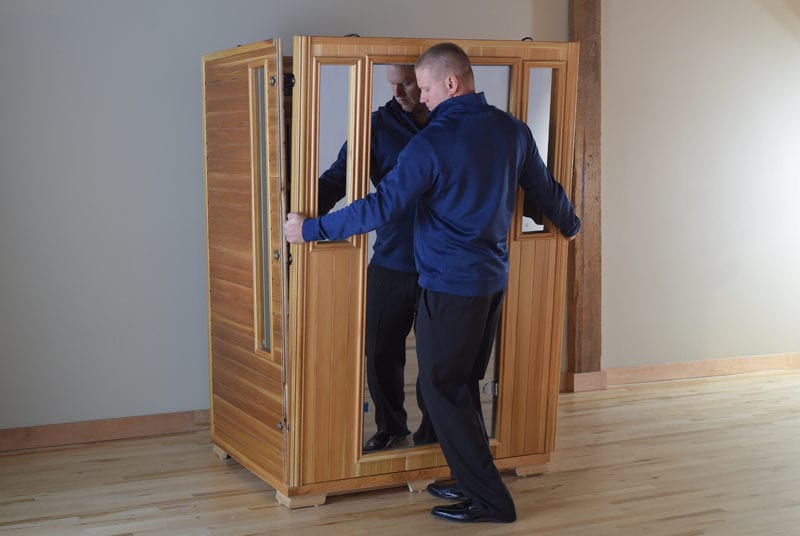 Step 7
Insert front window panel, aligning tongs and grooves. Make sure the unfinished side is on the inside, finished side on the outside.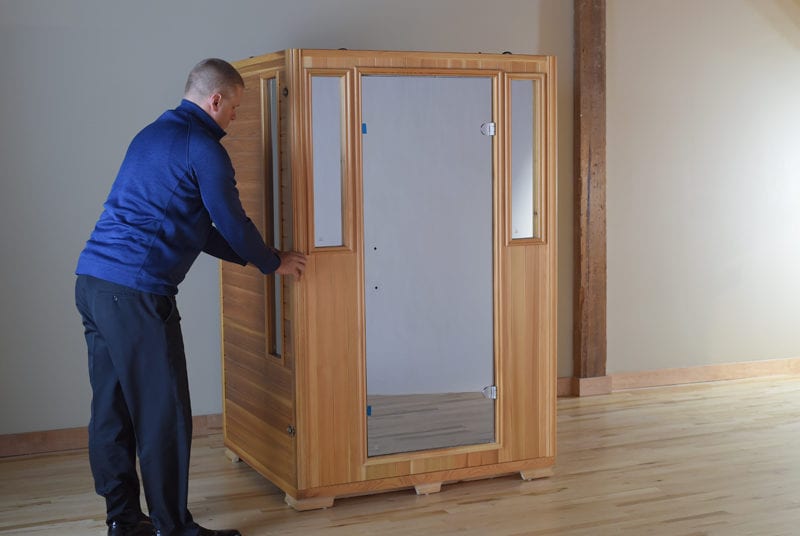 Step 8
Fasten the rest of the buckles.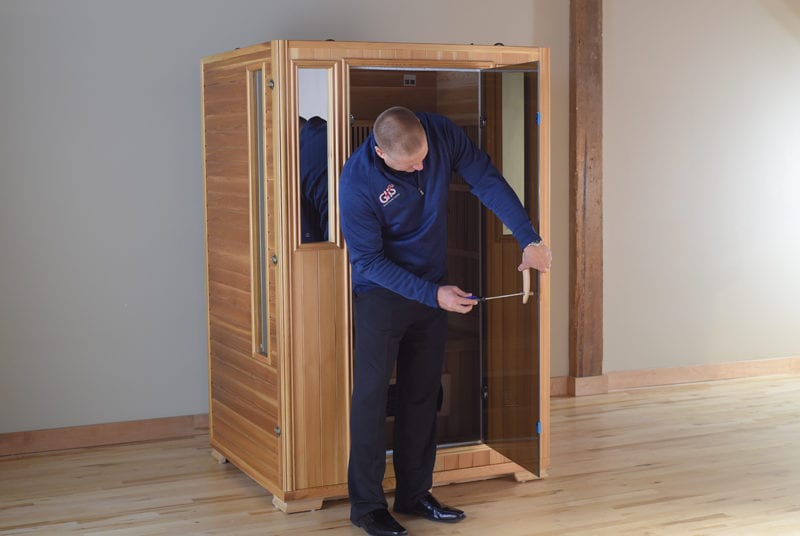 Step 9
Install the door handle.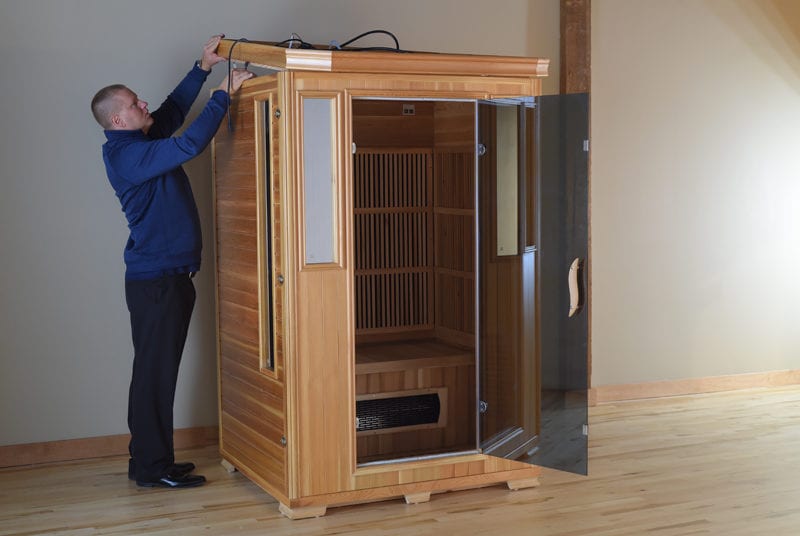 Step 10
Before roof installation, check all cables and push them in to help prevent damaging the wiring terminals. Push plugs for heater through holes around the top panel and then connect plugs.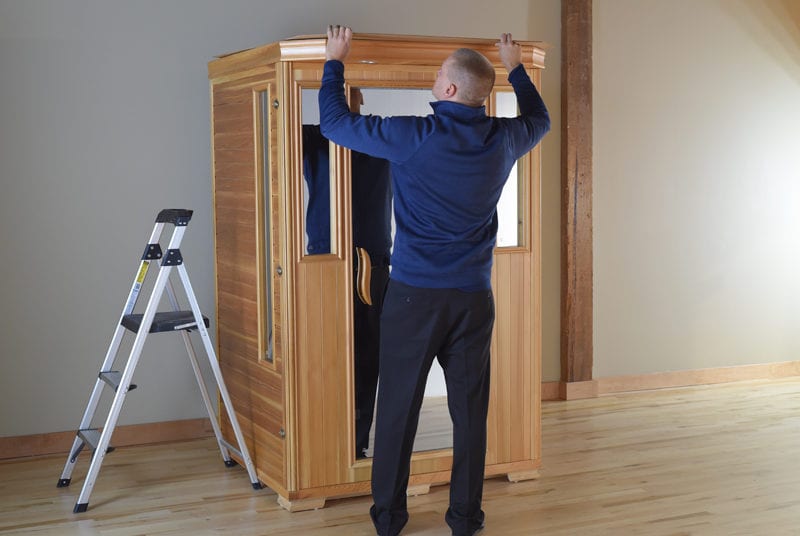 Step 11
When installing make sure roof is well aligned and settling into position.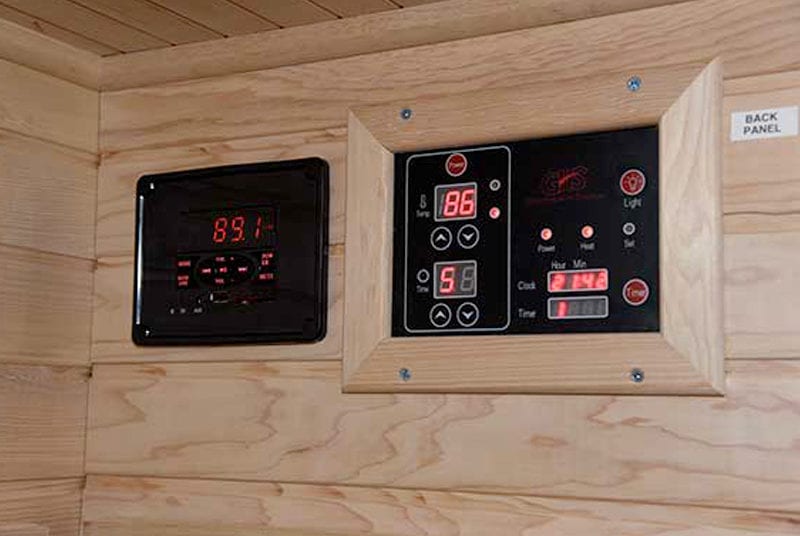 Step 12
When installing control panel, locate flat connector wires & connect.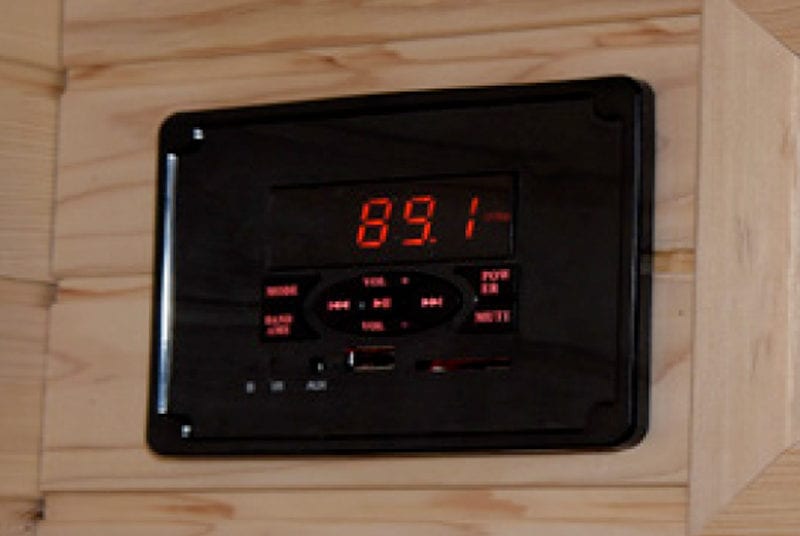 Step 13
Insert stereo into mounting box prior to connecting wires. The remaining wires are for the stereo. The round wire is for the stereo antenna, and is plugged into round opening at back of stereo. Connect wires and mount to ceiling.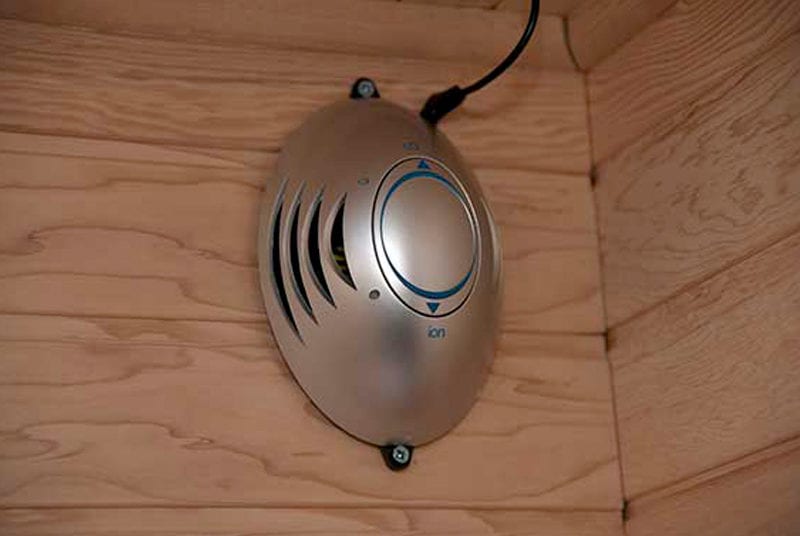 Step 14
Find the black wire from ceiling near side panel plugs into ionizer. Mount the ionizer, and easily grab this wire and plug it into the ionizer. Attach dust cover to top with remaining short screws.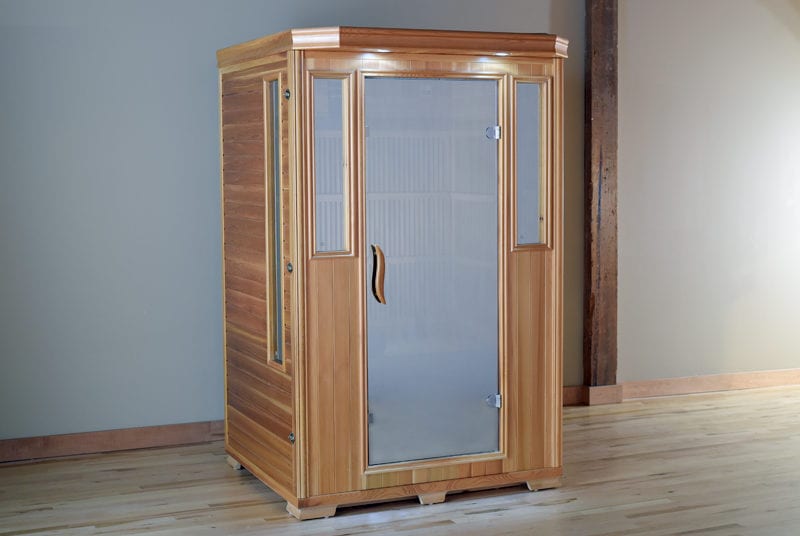 Step 15
Lastly, plug sauna into wall and you're ready to enjoy your Good Health Sauna.