Certified Quality Wood
Proven Quality And Safety
The Forest Stewardship Council (FSC) is a non-profit organization that sets certain, high standards to make sure that forestry is practiced in an environmentally-responsible and socially-beneficial manner. If a product, like our infrared saunas, is labeled as "FSC Certified", it means that the wood used in the product and the manufacturer that made it met the requirements of the Forest Stewardship Council. The FSC Certification is considered to be the "gold standard" designation for wood harvested from forests that are responsibly managed, socially beneficial, environmentally conscious, and economically viable.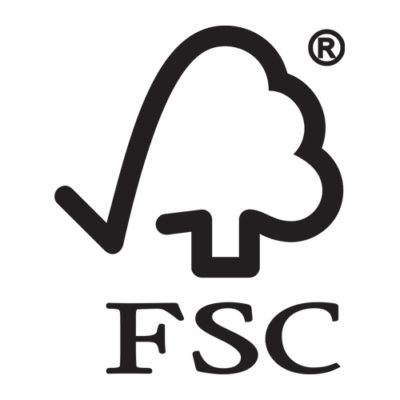 FSC Certification
Good Health Saunas has been presented with the FSC Chain-of-Custody certificate, which proves that our infrared saunas are built, engineered, and manufactured with FSC 100% plywood and solid wood boards for the sale of FSC 100% saunas. This certificate is valide from June 9, 2019 thru June 8, 2024, and remains valid subject to satisfactory surveillance audits. We want to provide our customers with the highest-quality infrared saunas, and this is just another additional step we take to ensure that.
Why Is Quality Wood Important?
Having quality wood as the foundation for an infrared sauna is extremely important for your comfort and is vital to your health because if there are toxins or if there is bacteria in the wood that is used to construct your sauna, then those toxins and that bacteria will infest the air when you use your sauna. If you want the cleanest and most pure experience inside an infrared sauna, then you need to ensure that the materials used to build that infrared sauna are clean and pure as well. With a Good Health Saunas' infrared sauna, we have the proof to show our customers that we use the best wood in the business.