The Best Infrared Saunas in South Carolina
Good Health Saunas is here to deliver the many health and wellness benefits of infrared saunas to the residents of South Carolina and more people all over the United States. Almost all people who own an infrared sauna have had positive experiences. Check out their testimonials to see for yourself.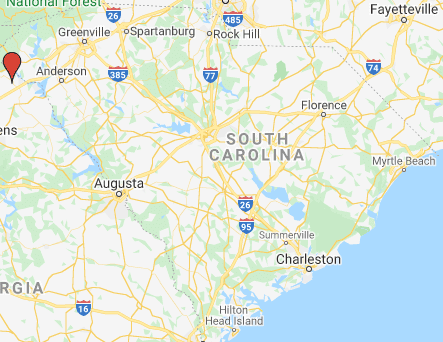 Between GHS' third-party quality testing, real full-spectrum infrared therapy, and real low-EMFs, you're sure to get the best-infrared light therapy at the lowest possible risk. All the benefits, the highest levels of safety, and superior quality are what Good Health Saunas stands by.
Health Benefits of Infrared Sauna Therapy
Infrared saunas provide a wide variety of health benefits that steam saunas do not. Here is a list of a handful of the most remarkable health effects infrared sauna therapy can provide:
Real Low-EMF Infrared Saunas
Any infrared sauna company will say their saunas have the lowest EMF levels, but it's rare that they supply any proof. At Good Health Saunas, we have the proof.
Every year we send our saunas to be third-party tested for:
Most other sauna companies have their products tested just once, if at all.
Genuine Full-Spectrum Infrared Light Therapy
Most South Carolina residents who own infrared saunas were likely told it's a full-spectrum sauna, but, again, never given any proof. To provide genuine full-spectrum infrared therapy, each piece of the infrared spectrum must be provided. Good Health Saunas makes sure to provide that genuine full-spectrum therapy with:
HybridHeat Technology
The secret to Good Health Sauna quality is our unique infrared heating element – HybridHeat. Our HybridHeat heating elements are the safest and most rigorously tested heating elements in the infrared sauna industry. This is our secret tool for producing reliable and effective full-spectrum infrared light. Click the image to learn more, or reach out to us if you have any questions.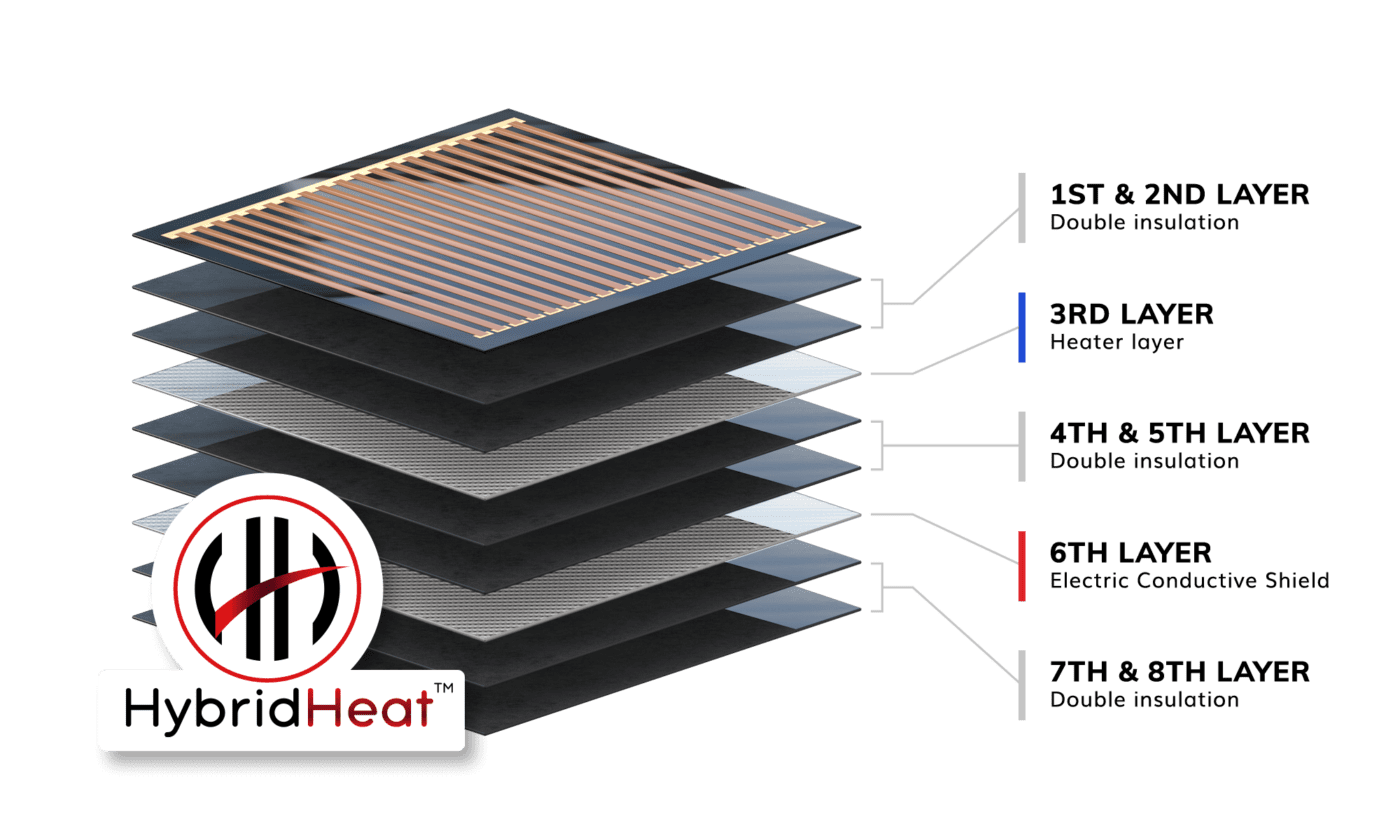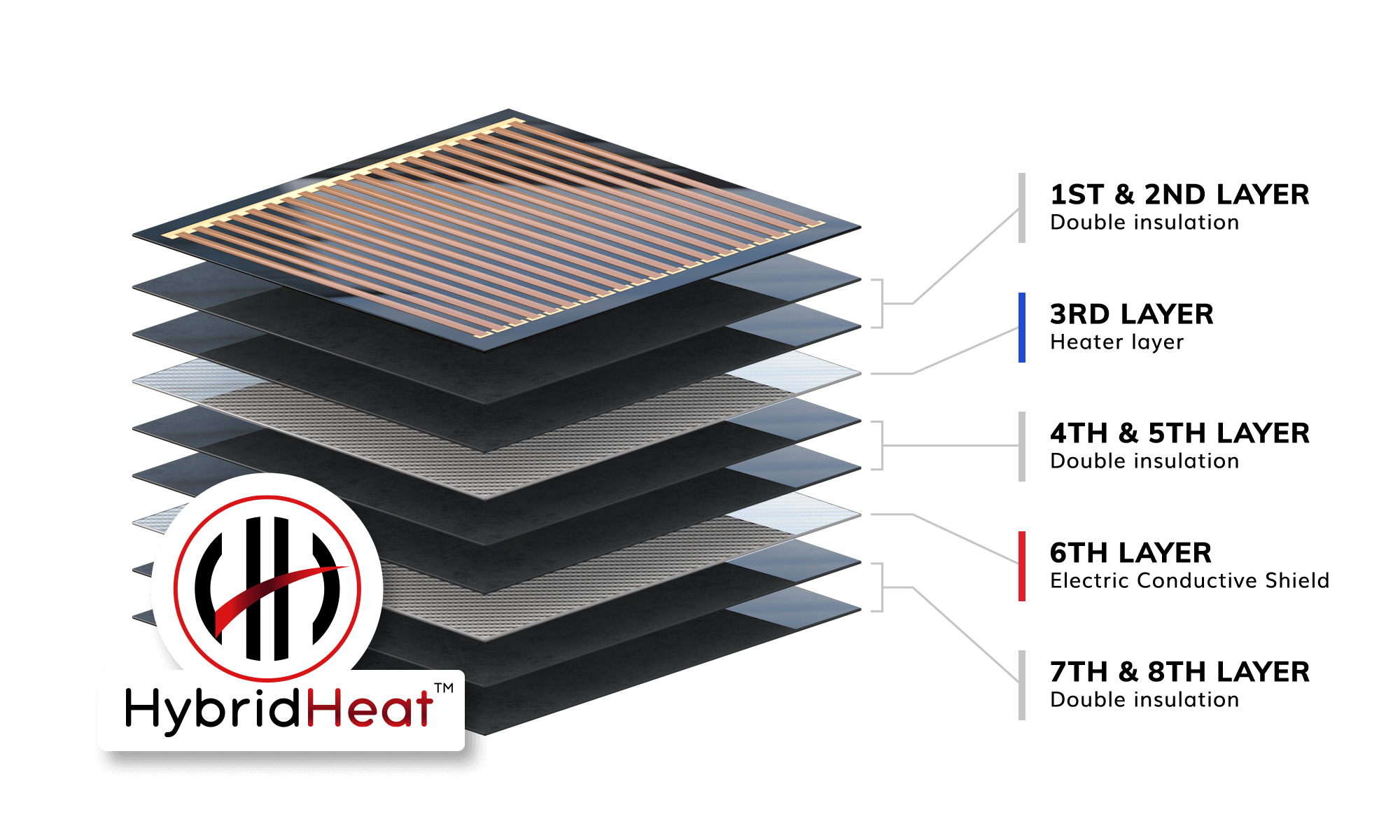 Explore All Of Our Infrared Sauna Models