The Best Infrared Saunas in Kentucky
Countless persons across Kentucky have chosen Good Health Saunas to improve their quality of life and enjoy relaxing infrared light therapy. Good Health Saunas have received recognition all over the United States for their safety and quality. Check out our customer testimonials to see for yourself.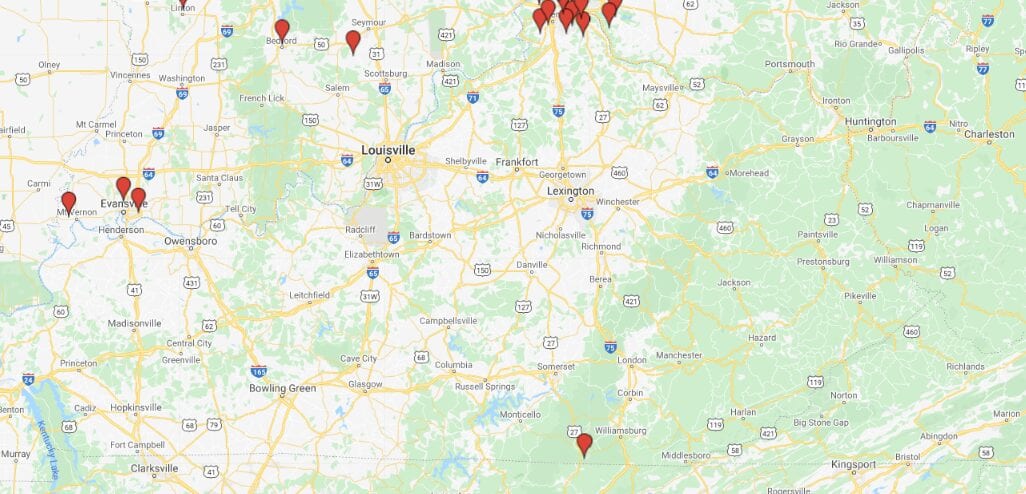 GHS' third-party quality testing, full-spectrum infrared therapy, and low-EMF levels, ensure that you are getting the best infrared light therapy with the lowest possible risk. Good Health Saunas stands by our products and offers the highest quality infrared saunas for customers in Kentucky.
Health Benefits of Infrared Sauna Therapy
Infrared saunas provide similar health benefits to steam saunas in a more convenient and less expensive package. You can expect to receive the following benefits through infrared sauna therapy:
Real Low-EMF Infrared Saunas
Low EMF levels are a common claim in infrared sauna advertisements but proof is rarely provided. Good Health Saunas has collected data from independent testors and we encourage your to read the results for yourself.
Every year we have our saunas third-party tested for:
Most other sauna companies have their products tested only once, if at all.
Genuine Full-Spectrum Infrared Light Therapy
Most infrared sauna owners in the state of Kentucky falsely believe that they own a full-spectrum sauna, but have no way of knowing for themselves. Genuine infrared therapy can only be provided if each piece of the infrared spectrum is included. Good Health Saunas produce all 3 infrared lights that make up the full-spectrum:
HybridHeat Technology
The secret to Good Health Sauna quality is our unique infrared heating element – HybridHeat. Our HybridHeat heating elements are rigorously tested to meet or exceed industry safety and quality standards. To learn more or inquire about our products, feel free to reach out to us.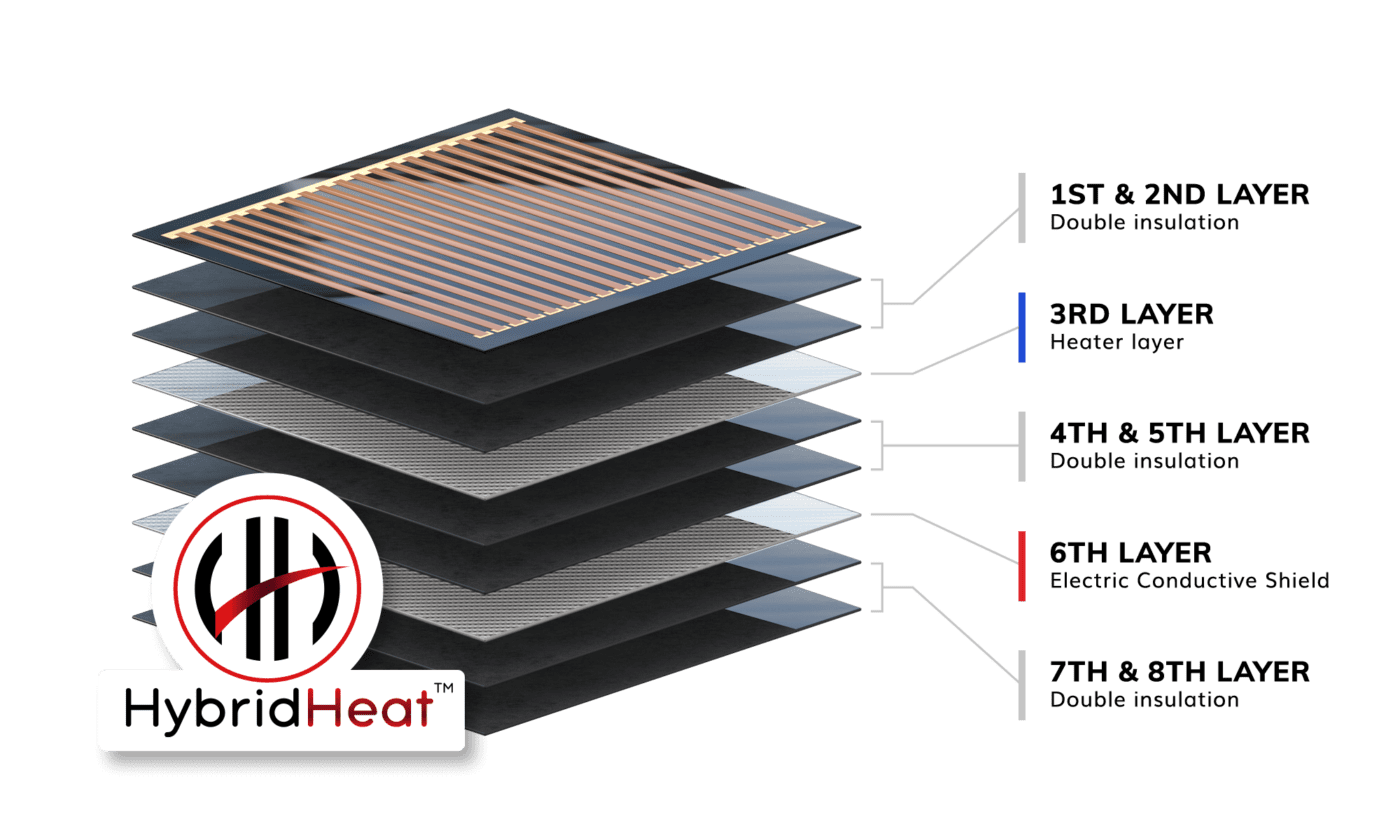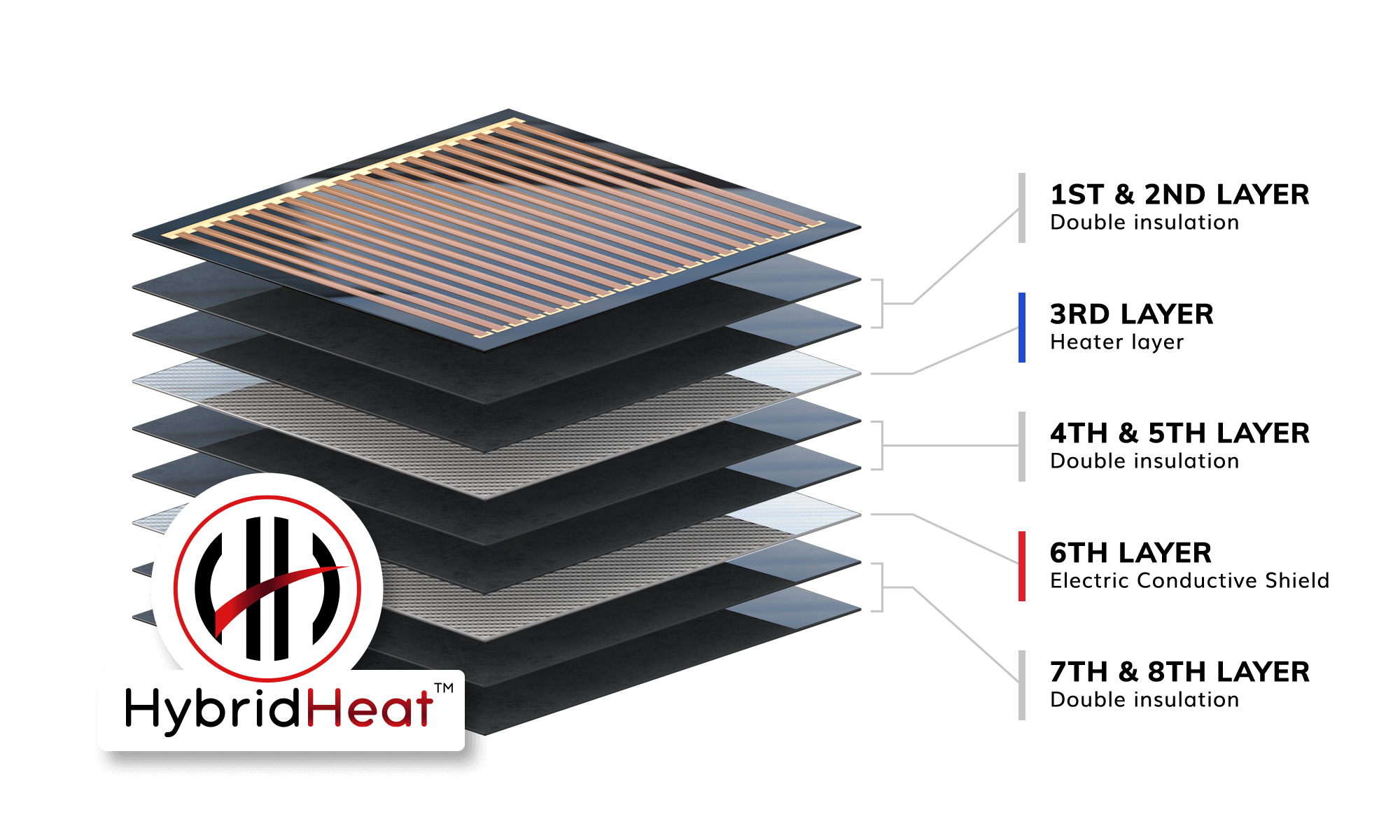 Explore All Of Our Infrared Sauna Models