Infrared Sauna for Backaches
Infrared saunas have been shown to provide therapeutic benefits for those suffering from backaches. Infrared light penetrates deep beneath the skin and heats the body from within, improving blood circulation and aiding in muscle and tissue recovery. This type of therapy is also effective at relaxing tense muscles, which can provide immediate relief from back pain. The heat generated by infrared saunas can also help open up blood vessels, allowing nutrients to reach muscles and ligaments for improved health, wellness, and recovery. Consider incorporating infrared saunas into your routine for natural and effective relief from backaches.
The heat from our infrared saunas:
Makes muscles pliable and less stiff
Reduces pain caused by stiffness
Interrupts transmission of pain signals
Produces relaxation chemicals
Boosts immunity
Calms painful muscle spasms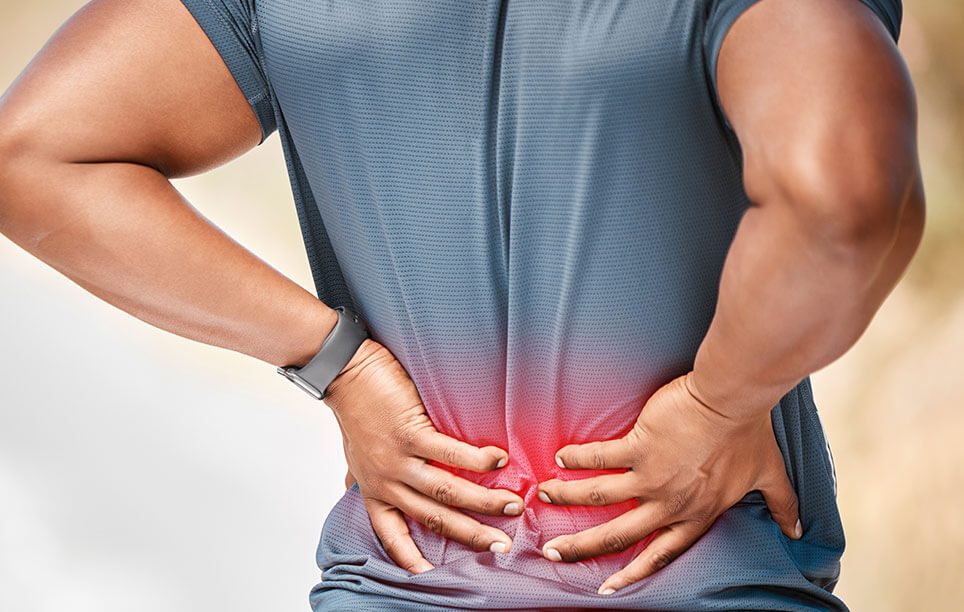 Infrared Sauna Therapy for Lower Back Pain
Two types of back pain you may experience are acute or chronic. Acute pain can be equated to most lower back issues that normally resolve within a few days with proper self-care. Chronic back pain lasts much longer (12 weeks or more) and is normally caused by injury, spinal irregularities or lack of treatment of acute back pain. Infrared saunas use heat to ease back pain, reduce inflammation and improve mobility.
According to the National Institute for Neurological Disorders, around 80% of adults experience lower back pain at some point. Many of whom will experience it over and over again. When your body perceives pain, it often responds with muscle tension, restricted movement, anxiety, and even fear of movement in more extreme cases. These reactions are a natural response to guard injured or strained areas. Unfortunately, these natural reactions manifest as symptoms of the problem and will often get worse if left untreated. Muscle tension and restricted movement can lead to muscle spasms and increased nerve sensitivity, which can intensify the pain, and cause more muscle tension, restricted movement, and anxiety – it's a vicious cycle.
A study from Anesthesia and Pain Medicine was conducted to determine the benefits of dry sauna therapy for patients with low back pain. The study showed a reduction in pain and functional disability scores, and 70% of participants reported successful treatment. Scientists concluded from the data that sauna therapy may be useful to improve quality of life and reduce lower back pain. When physicians recommend alternatives or complimentary therapy to treat low back pain, sauna therapy is a desirable option.
Good Health Saunas carries a selection of infrared saunas in various sizes perfect for alleviating your low back pain. Every sauna includes multiple heaters for 360 degrees of heat penetration and chromotherapy lighting options to make your sauna session therapeutic and relaxing. The durable bench inside each sauna also has a setting for those suffering from back pain.
Does infrared sauna therapy help with chronic back pain?
Waon therapy, which uses a far infrared ray dry sauna, has been used since the late 80s to relieve effects from many diseases and chronic pain. Chronic pain comes with pain-related cognition and behavior in many people. From the Japanese Association of Medical Sciences, a combination of Waon therapy and other multidisciplinary treatments decreased pain, pain behaviors, depressive moods and anger scores. Waon therapy is an ideal treatment for its high medical value, limited side effects and safety.
At the Rothbart Pain Management Clinic, 39 patients with chronic, intractable low back pain were recruited to try infrared therapy. Reported over a 6 week period, initial rated pain decreased about 50% for the infrared treatment group. This therapy effectively demonstrated a reduction in chronic low back pain with zero adverse effects. Infrared technology is a safe and comfortable way to reduce pain and is utilized in all Good Health Saunas.
Functional medicine expert, Dr. Will Cole listed several benefits of infrared sauna treatment including how it reduces chronic pain. He said "infrared saunas work to stimulate circulation to bring down inflammation throughout the whole body. They also have the ability to increase the production of white blood cells which help fight inflammation and calm swelling to alleviate chronic pain." Discuss with a doctor if infrared saunas are a good source of back pain treatment for you.
Relieve Your Back Pain with Good Health Saunas
Scientific evidence and doctor recommendations support the effectiveness of using heat therapy such as infrared saunas for back pain relief. Good Health Saunas strives to provide you with a relaxing experience that reduces back pain symptoms and improves your overall health. Our infrared sauna technology has many more benefits to offer. Contact us for more information, or check out some of the other health benefits infrared sauna therapy offers.
Sources
Low Back Pain Fact Sheet | National Institute of Neurological Disorders and Stroke

. (2020, March). Www.ninds.nih.gov. https://www.ninds.nih.gov/low-back-pain-fact-sheet

Cho, E.-H., Kim, N.-H., Kim, H.-C., Yang, Y.-H., Kim, J., & Hwang, B. (2019). Dry sauna therapy is beneficial for patients with low back pain.

Anesthesia and Pain Medicine

,

14

(4), 474–479. https://doi.org/10.17085/apm.2019.14.4.474

Curtis, S. (2021, December 6).

Benefits of Heat Therapy for Lower Back Pain

. Spine-Health. https://www.spine-health.com/treatment/heat-therapy-cold-therapy/benefits-heat-therapy-lower-back-pain

Miyata, M., & Tei, C. (2009). Pleiotropic Effect of Waon Therapy.

Japanese Association of Medical Sciences

,

52

(3).

https://www.get-fitt.com/wp-content/uploads/Beneficial-Effects-of-Waon-Far-Infrared-Therapy-FOP-JMAJ-2009.pdf

Gale, G., Rothbart, P., & Li, Y. (2006). Infrared Therapy for Chronic Low Back Pain: A Randomized, Controlled Trial.

Pain Research and Management

,

11

(3), 193–196. https://doi.org/10.1155/2006/876920

Nadler, S. F., Steiner, D. J., Erasala, G. N., Hengehold, D. A., Abeln, S. B., & Weingand, K. W. (2003). Continuous low-level heat wrap therapy for treating acute nonspecific low back pain.

Archives of Physical Medicine and Rehabilitation

,

84

(3), 329–334. https://doi.org/10.1053/apmr.2003.50102